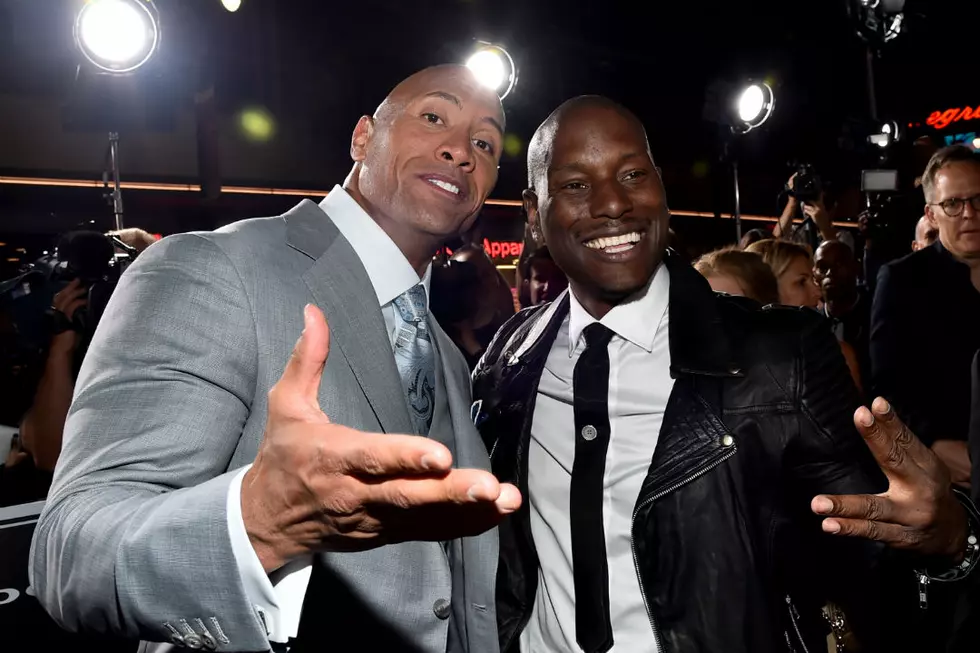 Tyrese Responds to 'Fast 8′ Co-Star Dwayne Johnson After 'Candy Ass' Call-Out
Alberto E. Rodriguez, Getty Image
Yesterday (August 9), the actor posted a vague Instagram caption in which he criticized some of his co-stars for being "candy asses." While he insisted his female co-workers were pleasures to work with, he said some of the men were "chicken s---," a title Tyrese, for one, is now adamantly rejecting.
In a since-deleted Instagram post that was caught by @BallerAlert, Tyrese aimed to set Johnson straight, and said he only has positive memories of working with the man they call "The Rock."
"Does any of us know why bro decided to jump out there with his post?" he wrote. "No...Would one assume that IF he's going to jump out there and generalize and say 'Male Co-Stars' he would be more clear and call out names??? Of course he should of—Let me calm you guys all the way down...I don't know WHO he has a problem and I don't have any details of WHAT those problems are—as a matter of fact if I DID know I would tell you s---!!!!"
Tyrese added that, in honor of late co-star Paul Walker, he hopes Fast 8 focus remains on the cast's unity, and insisted drama will eventually blow over.
"This too shall pass," he noted. "As a cast we're ALL married dammit...Through thick and thin that's the #FastFamily."
What do you make of this Fast 8 back and forth? We could be in for some interesting scene work when the movie premieres on on April 14, 2017.
Check Out a Collection of Co-Stars Who Genuinely Didn't Like Each Other: