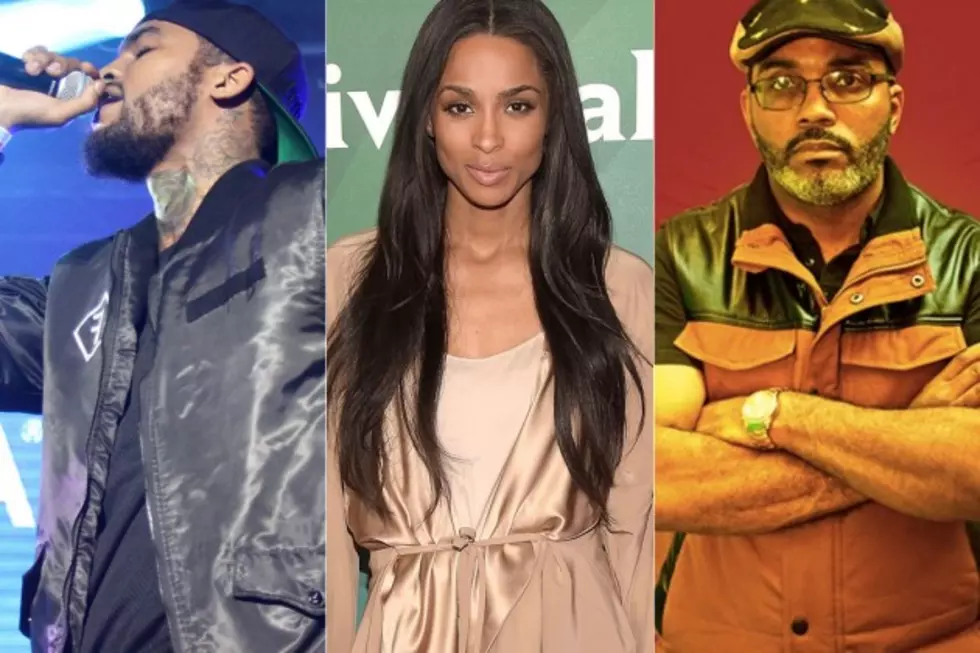 Best Songs of the Week: Dave East, Ciara and Large Pro
Andy Pareti / Jason Kempin / YouTube, Getty Images
It's Friday again and that means another edition of Songs of the Week, where we bring you the hottest must-hear releases of the past seven days for your listening pleasure. With three months flipped over on the 2015 calender, we continue to be blessed with an abundance of great music, making this a fruitful time for hip-hop and R&B fans. Last week's lineup was chock-full of dope selections from the likes of Jeremih, Rapsody and Raekwon, with the Chef walking away with the top honors.
But as most know, while those tracks were definitely worthy of the spotlight, we're back with a new batch of loosies that are sure to get some burn in your playlist. After sifting through the pile of new music that touched down this week, we found more than a few memorable ditties to share with The Boombox faithful. Check out the latest edition of Songs of the Week featuring Large Pro, Ciara and Dave East.
3

Hip-hop may be dominated by the young and brazen, but elder statesmen like Large Pro are still more than relevant to the culture. With more than 25 years in the game, the seasoned rapper and producer has paid his dues tenfold and looks to add to that legacy with his new single, "Opulence." The first salvo off of the legends' upcoming solo LP, Re:Living, the track features a sample of Steve Miller Band's "Fly Like an Eagle" and finds Large Pro spewing his lyrical wizardry with vintage finesse.

2

"I Bet (Remix)"

Ciara Feat. T.I.

R&B artist Ciara gives her latest single, "I Bet," a drastic makeover for the remix, opting for a more up-tempo beat. Produced by DJ R3hab, the track is reminiscent of the vintage 808-inspired tunes that reverberated in ATL during the '90s and is tailor-made for the songstress to strike over. Featuring T.I., who delivers a standout verse full of his usual country-boy slick talk, the "I Bet" remix is definitely on the money and stands as one of the better offerings of the week.

1

"No Coachella for Me"

Dave East

Coachella may be a big deal for many artists, but don't tell Dave East that, especially after listening to his latest one-off, bluntly titled "No Coachella for Me." Produced by Automatik Beatz, the East Harlem, N.Y. representative crafts a superb selection full of rewind-worthy lines. "Couldn't go to Coachella, came up on some coke, it's whatever / Dreams of me killing that stage, if I was dope, I'd be 9 or better," the Mass Appeal Records signee barks. If "No Coachella for Me" is indicative of what the rapper has in store for 2015, Dave East's star power will continue to rise as he evolves into one of the Rotten Apple's most-touted prospects.